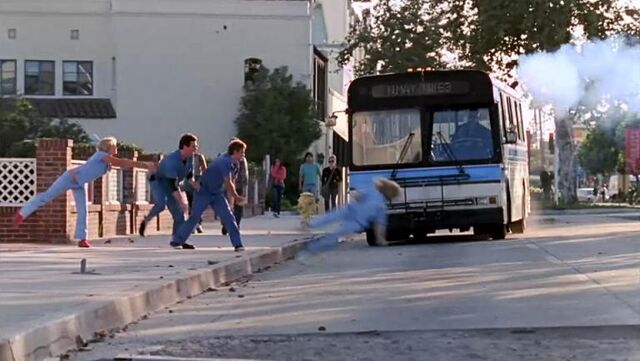 The busiest person in the BC Liberal Party lately has been the Proverbial Bus Driver.
To Recap:
The Taxpayers were thrown under the bus with the sleazy introduction of the HST.
Then Finance Minister Kevin Falcon was tossed under the bus by the Premier over the resultant fallout from the aforementioned HST.
Christy Clark has thrown Gordon Campbell under the bus time and time again, when she blames his government for all the mistakes caused by the Liberals.( It's a given that since Clark has had her fingerprints over a large part of what the Campbell government did,she threw herself under the bus too! She just doesn't realize it)
Next on the list: New Minister of Justice Shirley Bond. She no sooner said the issue before the courts with the TV cameras was over, then Premier Clark promptly tossed her under the bus with a statement about soldiering on and finding a way to get them in there.
Now comes word, the BC Liberal Government for the last 11 years has collectively thrown the Senior population under that same bus. The BC Ombudsman put together a scathing 400 page report on the inadequacies of the system and presented it yesterday. Worse news is that the Liberals have had it in their hands for some time ( they have had part of the plan since 2009) and have done nothing with it.
Admittedly people like Clark,Campbell,Falcon and Bond belong where they were thrown. But the Taxpayers and Seniors?
It kinda makes you wonder who's next,doesn't it?